Collection of Evidence – Corporate Accounts Frauds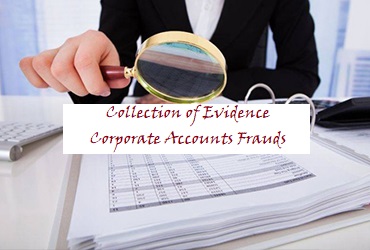 About Course
This is a short course, limiting to the product knowledge for types of frauds in this category and how to investigate the same.
Frauds in Corporate accounts, account for the maximum fraud loss to the banks and cause the biggest number of NPAs. The products are technical and usually the investigators are not familiar with products, hence it poses a challenge, investigating these cases.
This course would guide the participants on each type of Corporate Account product, frauds in those products, and would be a step-by-step guide for each investigation.
Contents
Corporate account Frauds
RBI Guidelines
Mortgage Frauds,
Trade based Money Laundering,
Fund-based limits (Cash Credits, Overdrafts, Term Loans etc.) and diversion
Non-Fund-Based limits (LCs/BG etc.) and diversion,
Financial Statement Fraud,
EXAM
While we recommend you, going through the topic diligently, as this would be the only chance you would get to study, you can take the exam any time after one week. There would be a single examination of 20 questions for 20 marks. Please remember, that you can appear for the exams, any number of times within the stipulated period.
However, once the exam is submitted, you won't be able to revise/review the questions. Time allowed for Examination is 60 minutes. At least 50% marks are required to earn Certification.
Show More
Course Content
Collection of Evidence – Corporate Accounts
Collection of Evidence – Corporate Accounts

Corporate Accounts